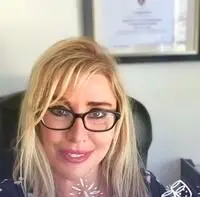 Cristina Desa, MSN, PMH-CNP, APRN-NP, B.C is the CEO and founder of Psychiatric Holistic Health. She has been one of the pioneers in implementing a holistic approach to psychiatry . Her decision to assist the community by opening the first holistic psychiatric center in Middlesex county has helped the growth of holistic psychiatry in the Westford area. Her continued passion for education and leadership skills has influenced many providers to follow her holistic approach. Her contribution in teaching and training new graduates has led many college and universities seek her expertise in training students in the field of holistic psychiatry. Her passion for teaching is undeniable as she continues to mentor graduate Nurse Practitioner students from several colleges and universities.
She is a Board-Certified Psychiatric Mental Health Nurse Practitioner addressing the body, mind and soul. She believes in treating the person as a whole by looking at their physical, emotional, mental, spiritual and intellectual traits.
Cristina has been treating patients at her Westford office since 2011. She graduated Magna Cum Laude from Regis College and received her Valedictorian Award in 1999 from St. Elizabeth's Hospital School of Nursing. Prior to working at her private practice in Westford, MA, Cristina worked in psychiatry providing care to impatient and outpatient settings since 1999.
During your appointments she will develop an individualized treatment plan based on your specific needs which may include medication management, life style modifications, nutrition, supplementation consult, laboratory work up and a diagnostic evaluation.
Cristina Desa, PMH-NP will explore all aspects of your life and give you insight into your coping patterns based on your life experiences.
"Getting to know oneself is an exciting journey that gives you purpose but is also an ongoing process that requires patience. Many changes or adjustments are sometimes necessary so you can feel balanced to be your best to the people you love the most." Desa,C.(2011).
Cristina Desa invites you to her practice so together you can both discover the real meaning to your life.
" I am looking forward to get to know you and guide you in this transforming journey" to
Cristina Desa
Copyright 2021 by Psychiatric Holistic Health. All rights reserved