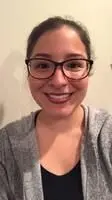 Vanessa S. DeMelo is a Board certified Family Psychiatric Mental Health Nurse Practitioner who has training and experience treating patients with mental health disorders across the lifespan and across practice settings. She graduated Magna Cum Laude from Simmons College with a Bachelor of Science Degree and a Master of Science Degree in Nursing from Regis College.
One of the foundations for Vanessa's psychiatric nursing expertise was her 6 years working at McLean Hospital. At McLean she garnered experience working with patients with a variety of psychiatric disorders such a depression, anxiety, bipolar disorder, OCD, PTSD and ADHD. Vanessa also has a passion for education and is an adjunct faculty member at Simmons College where she teaches undergraduate and graduate nursing students.
Vanessa is committed to providing holistic care that is individualized and comprehensive. She strives to provide optimal care and believes in incorporating education, collaboration and an approach which focuses on the "whole person." Her goal is to help others in their journey toward self-actualization, healing and emotional, psychological and spiritual wellness. She will assist individuals with adjusting and acquiring new coping skills. She provides medication management and incorporates cognitive behavioral therapy and complementary methods such as relaxation and mindfulness into her sessions as appropriate to the individual.
Vanessa's compassionate approach allows her patients to feel comfortable in an environment where they feel safe and supported.